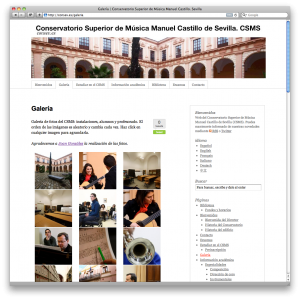 We finally present a complete photo gallery of the CSMS where you can see the center's facilities as well as photos of students and teachers. The order of the images is always random and changes each time you visit the page. Clicking on any image you get a high resolution version of the same and can continue to visit the full size gallery.
Go to http://consev.es/galeria
Many thanks to Joan González for taking the pictures!